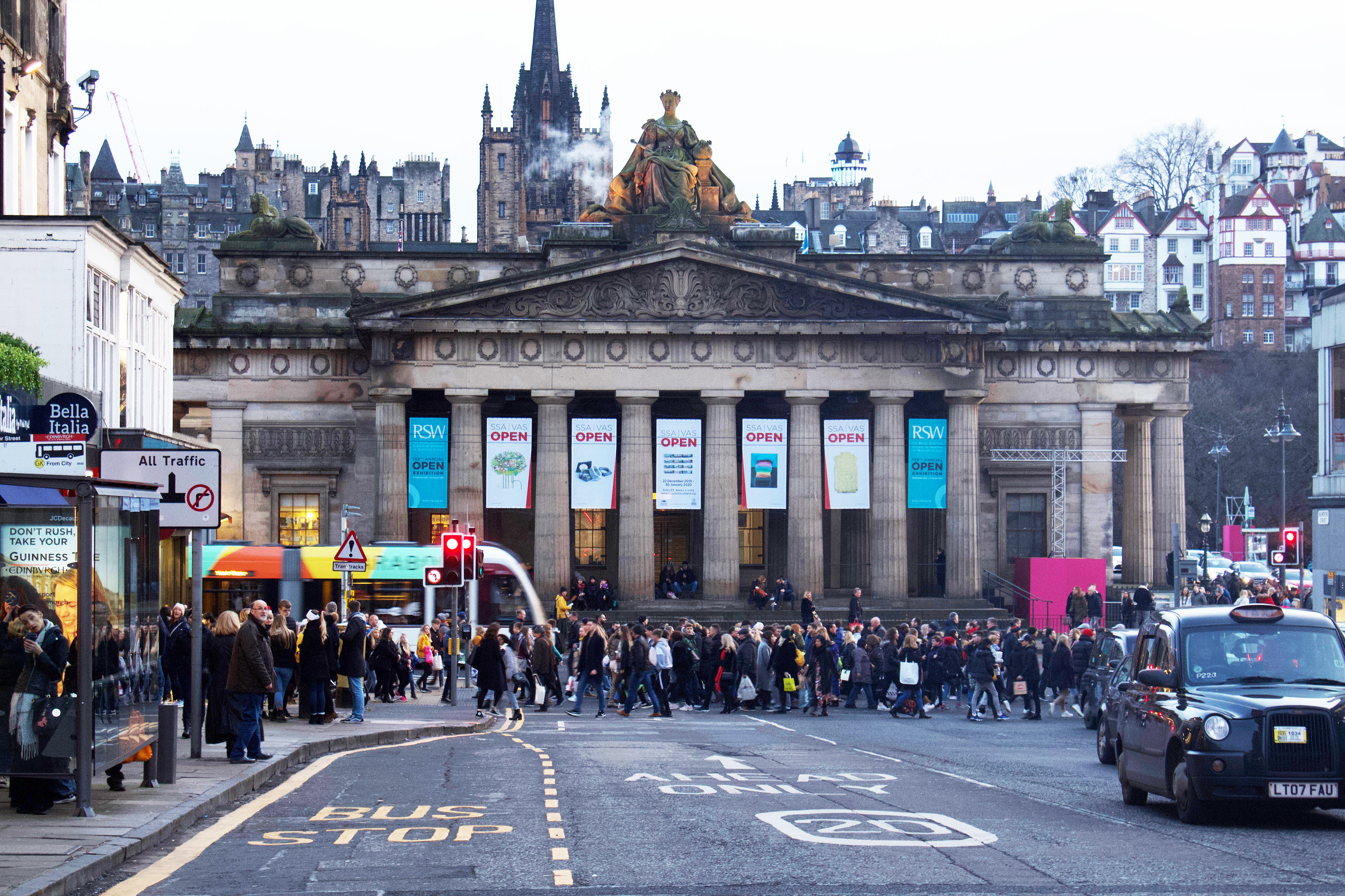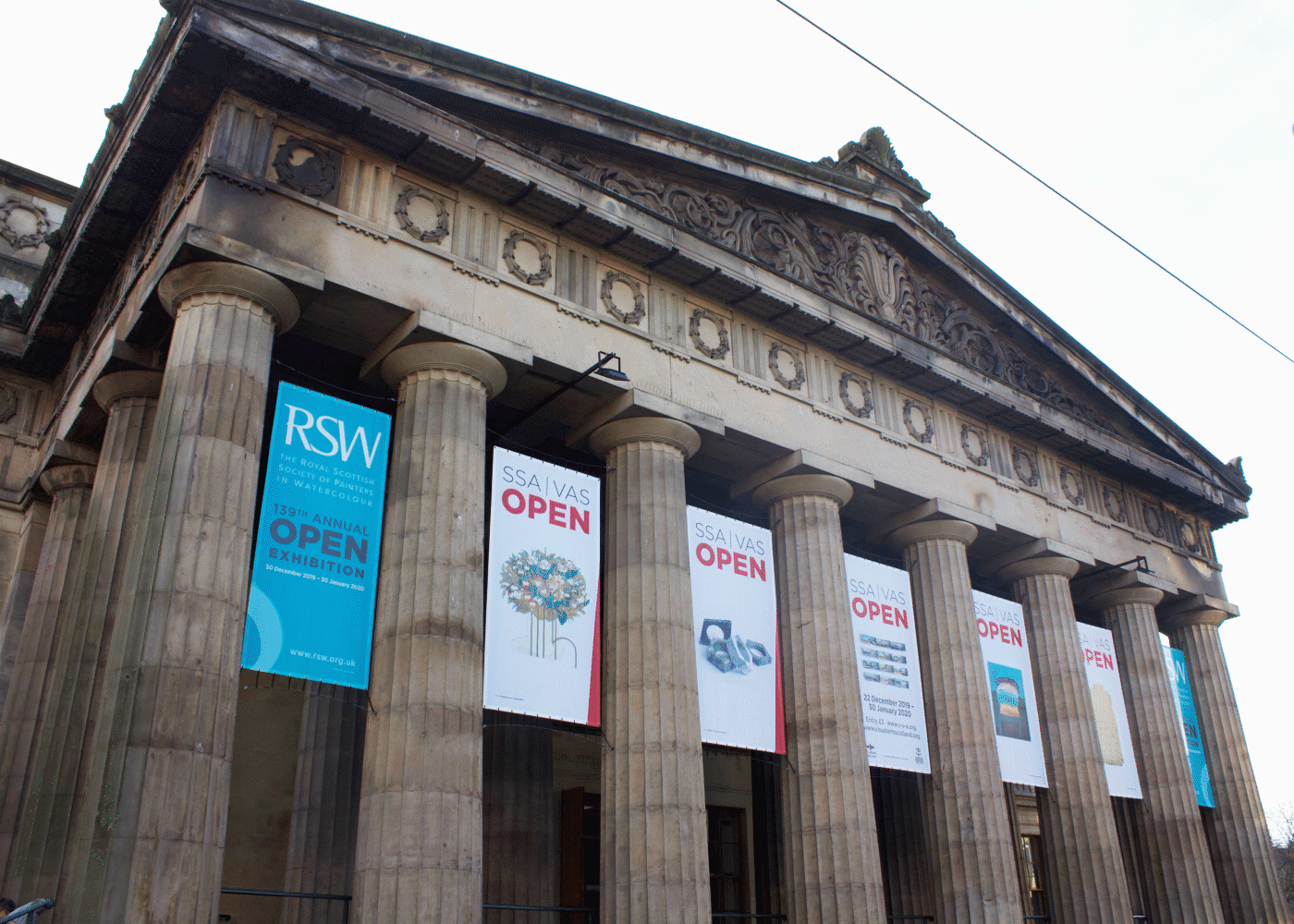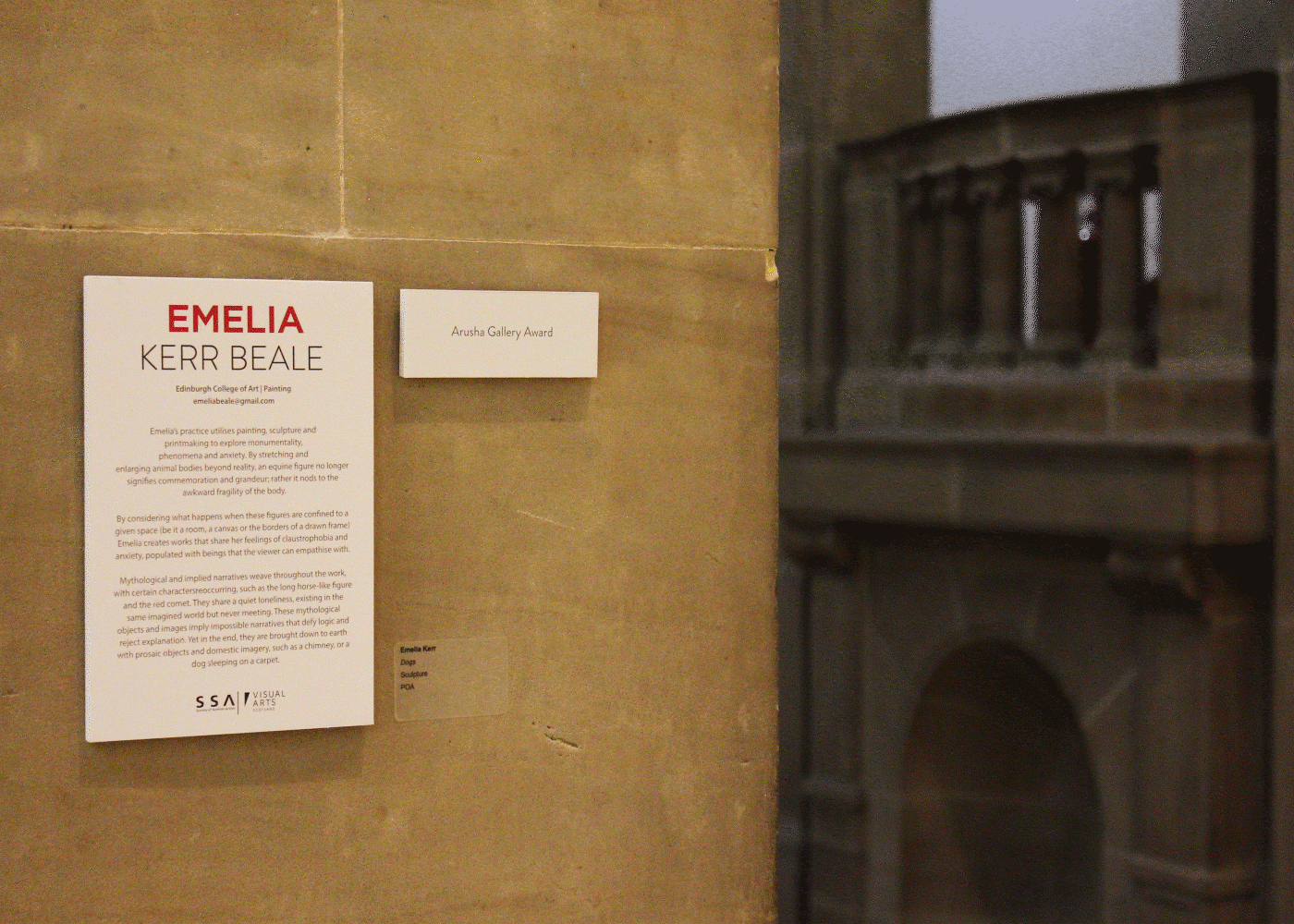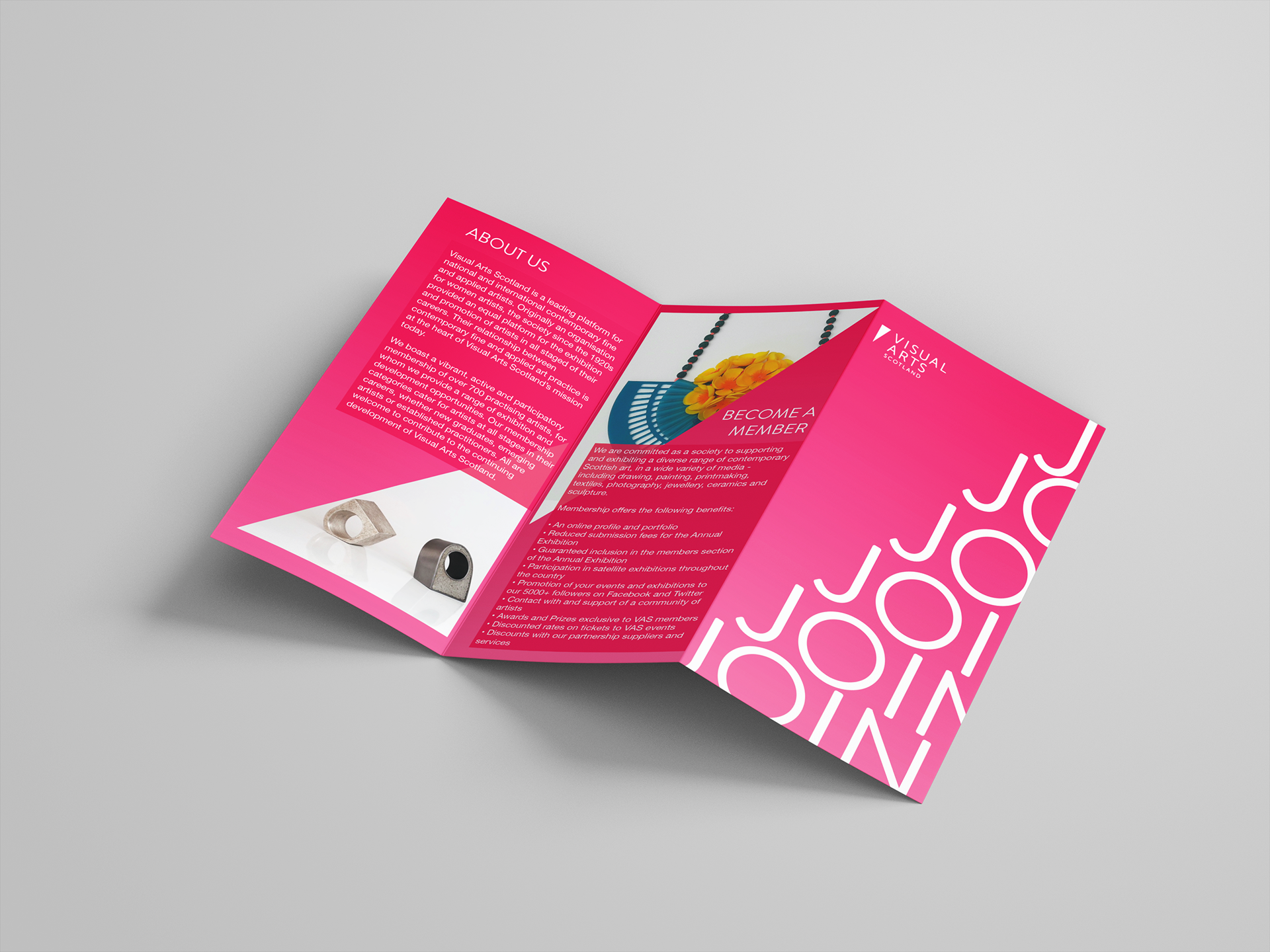 In December 2019, the Society of Scottish Artists and Visual Arts Scotland joined forces in presenting the best of Scottish contemporary art at their annual exhibition. This exhibition was to take place at the Royal Scottish Academy, Edinburgh, and be named

SSA 

| 

VAS OPEN

. I was involved in making a unifying campaign for the event, reflecting the partnership of the charities and the openness of their curated works.
SSA 

| 

VAS OPEN

 was a success, receiving a footfall of over 30,000 and reviews from Scottish news outlets such as the Herald Scotland, the List and The Scotsman. 
Print Marketing - exterior PVC banners, panels, signage and brochures