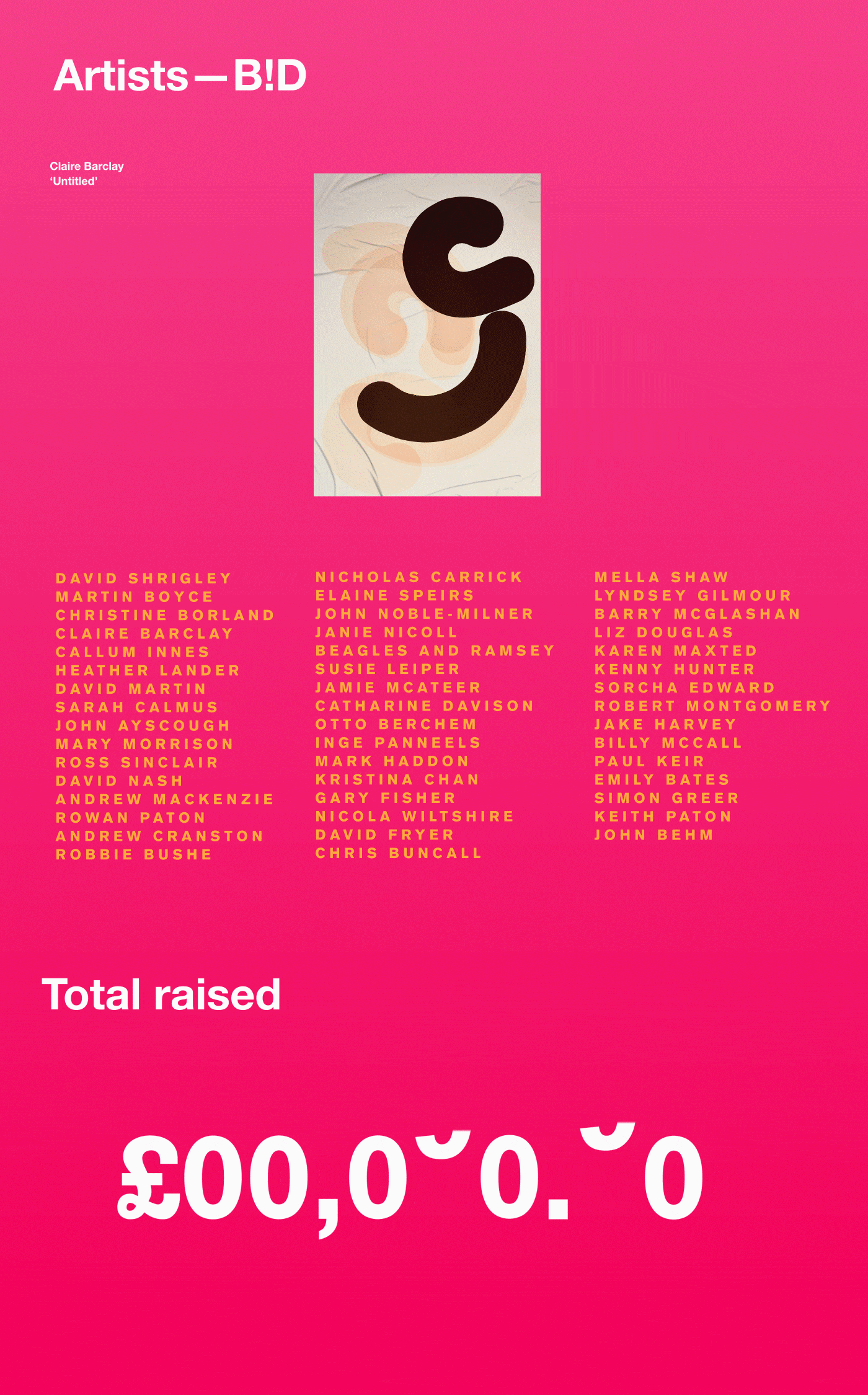 In light of the COVID-19 pandemic, it is clear that we need to come together for mutual support. Visual Arts Scotland is continuing to help Scottish creative practitioners at this difficult time. 
Visual Arts Scotland recently launched 'B!D - Artists Together' - a 24 hour fundraiser auction featuring Turner Prize winners and international exhibiting artists. I was approached in designing the identity and marketing for this event. The scope of the brief was primarily to outreach to relevant artists, collectors and organisations that wished to get involved.
The 'B!D' auction was a success, raising £20,461.
Scope of work:
Identity creation
Digital marketing